Terminal GUI Applications? Does seem oxymoronic doesn' it? Well, there are GUI apps in the terminal – and below is a tribute to ones that I discover most valuable…
prime/htop – Procedure Viewer
From the man site…
The prime software gives a dynamic serious-time check out of a operating procedure. It can screen procedure summary information and facts as perfectly as a listing of responsibilities at present being managed by the Linux kernel. The types of procedure summary information and facts proven and the types, purchase and dimensions of information and facts displayed for responsibilities are all user configurable and that configuration can be made persistent throughout restarts.
I constantly have a processor load exhibiting applet(Procedure Observe) in my panel. Every time I see a spike, I fireplace up a console and form in the prime command – its extremely valuable in getting which system is producing the load. Normally, it is some cron task like updatedb or makewhatis. But sometimes, I discover a zombie processes this way.
htop is, for the lack of a greater phrase, a greater prime. It gives a far more colorful screen(prime has a coloration mode as perfectly – open prime and press ''). It also would make it a little bit far more less complicated to kill processes.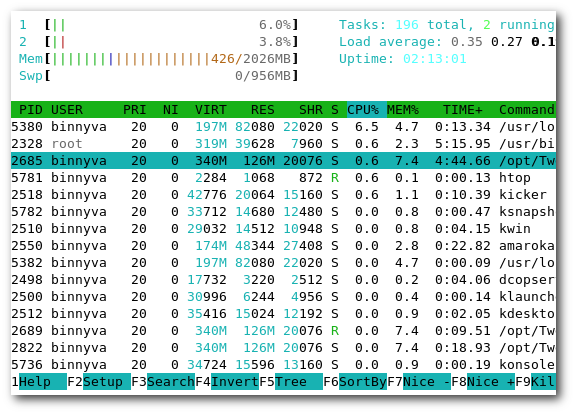 mc – File Manager
mc(or Midnight Commander) is a file manager. Positive you can cp and mv your documents all around, but after a while, it gets tiring. mc is a twin pane file manager -it means you can see two folders at the same time. You can copy/go documents from one particular to the other, delete, rename, check out file etc – in limited, anything a file manager is anticipated to have, mc has.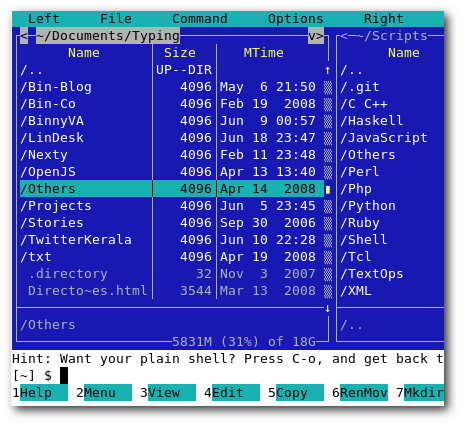 mpg123 – Audio Player
I am not producing far too much about this – contemplating the simple fact that I have currently wrote a article about mpg123/mpg321 in the audio player series.
aptitude
aptitude is a ncurces dependent GUI for the apt deal manage – as a end result, this is only accessible in Debian dependent methods(Ubuntu, Knopix, etc.). I have not however noticed any individual applying aptitude – if they have a GUI procedure, they use synaptic – and if they are relaxed with the command line, they use apt-get command. But even now, there is a middle ground – if for some rationale you need to have it.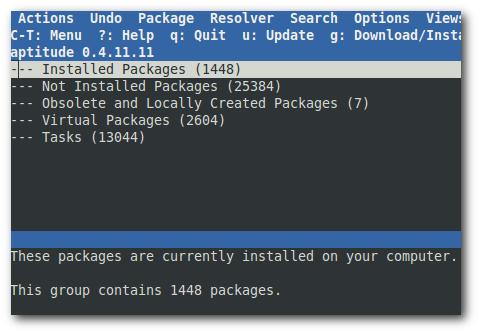 Many thanks to Rajesh for the aptitude screenshot.
Anything at all Else?
Any other Terminal GUI application? I can only think of these at the moment. If you can think of others, comment.